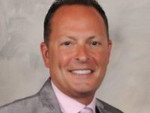 Thomas Burnell, PhD.
President and CEO, Interpace Biosciences
With a reputation as a visionary and transformational leader, Thomas W. Burnell has amassed a wealth of experience in the healthcare, biotechnology, laboratory sciences, and manufacturing industries. Tom's uniquely effective approach to fostering cultures of excellence, and his focus on people, have led to significant achievements in growing and improving the profitability, performance, and value of companies. Over the course of his career, he has created over $1 billion in shareholder value.
Tom has an outstanding track record of effectively leading organizational change and orchestrating turnarounds, as well as accelerating growth for startups and facilitating post-acquisition integration. With international business development experience spanning 38 countries on five continents, he has achieved triple-digit EBITDA growth in several businesses and has facilitated 39 M&A transactions on the buy and sell sides combined.
Tom is President and CEO of Interpace Biosciences, a fully integrated commercial and bioinformatics company, that provides evidence-based, clinically beneficial molecular diagnostic tests and pathology services.
He co-founded Milestone Business Management, LLC, a consulting firm providing professional services to food, pharmaceutical, and life science companies, where he continues to serve as a General Partner. He also served as Interim President and CEO of Boston Heart Diagnostics, as well as Pioneer Heart Institute where he remains as Chairman of the Board.
He was a former Operating Partner at Ampersand Capital Partners, a middle-market growth equity firm, where he served as President, CEO, and Executive Chairman of Elite One Source Nutrisciences, Inc. and Executive Chairman of Accuratus Lab Services.
Additionally, Tom was President and CEO and Member of the Board of Directors at Viracor-IBT Laboratories, Inc. While maintaining his seat on the Board of Directors, he served as President and CEO of Nebraska Heart Institute (NHI) and Nebraska Heart Hospital (NHH). Tom joined NHI and NHH from Eurofins Scientific, Inc., where he served as President, CEO, Vice Chairman, and member of the Group Executive Committee. Previously, Tom was President and CEO of the startup company GenomicFX, Inc.
He has a B.S. in Animal Science and an M.S. in Animal Nutrition from the University of Nebraska, and a Ph.D. in Nutrition, with an emphasis in Statistics and Biochemistry, from the University of Kentucky.
Syd Finkelstein
Chief Scientific Officer, Interpace Diagnostics
Dr. Finkelstein is a board certified pathologist specializing in gastrointestinal pathology with extensive experience in molecular diagnostics. He is the Adjunct Professor of Pathology, Drexel University on the faculty of Allegheny General Hospital, Pittsburgh, PA. He is the founder of RedPath Integrated Pathology, which was acquired by Interpace Diagnostics in 2014.
Jody Campbell
Chief Revenue Officer
Jody Campbell brings over 19 years of healthcare experience in biopharmaceuticals, medical device, capital equipment, and molecular diagnostic testing to Interpace Biosciences. As Chief Revenue Officer, Jody will leverage his expertise in sales leadership, product development, national account management, GPO management, commercial payor, and contracting.
Prior to joining Interpace, Jody served as a Senior Director for Biodesix, a lung cancer diagnostic company providing solutions that concentrate on the continuum of patient care. In that role, Jody was responsible for overseeing the National Account, IDN, and IDNFS strategy to achieve outstanding results.
Previously, Jody had a successful tenure in positions of increasing leadership responsibility at Hologic. He first joined the organization in 2007 as Territory Account Manager and was promoted to Market Development Manager for the Northeastern United States four years later. In 2011, Jody was appointed District Sales Manager for the Mid-Atlantic region. Jody was promoted to Director of National Accounts in 2015, a position he held for two years until being named Senior Group Director of Health Economics and Payor Relations.
Prior to joining Hologic, Jody was a Territory Sales Representative at CR Bard where he was accountable for managing more than 130 hospital accounts across three states, and prior to that was a Specialty Sales Representative for TAP Pharmaceuticals.
Jody holds a Bachelor of Arts in Business Administration and History from Washington and Jefferson College.
Susanne P. Reilly, PhD
Chief Human Resources Officer
Susanne Reilly serves as Chief Human Resources Officer, bringing more than 20 years of experience as a recognized leader in creating high performing, inclusive workplaces. In her role as CHRO, Susanne is accountable for leading Interpace's human resources strategy, talent acquisition, performance management, training and development, diversity and inclusion, organizational design, engagement, succession planning, compensation and benefits, HR operations and technology, and employee relations.
Prior to joining Interpace, Susanne was Managing Director of Talent, Inclusion, and Engagement at Warech Associates where she worked with organizations to develop strategic HR and talent solutions. Before that, Susanne was Chief Talent, Diversity, and Inclusion Officer for Zoetis where she was responsible for talent acquisition, diversity and inclusion, training, leadership development, engagement, succession planning, and employer branding.
Prior to Zoetis, Susanne was Vice President of Global Talent Management for PTC Therapeutics. Her team was accountable for the strategy, portfolio of offerings, and metrics to develop leaders at all levels. Prior to PTC, Susanne was Global Head of Talent Management at Lonza, leading the center-of-expertise for enterprise-wide talent management efforts as well the culture, talent, and people aspects of strategic M&A activities.
Before joining Lonza, Susanne held senior leadership positions in HR at Stryker, including Senior HR Business Partner and Head of Talent Management for Stryker Orthopedics and Head of Global Leadership Development for Stryker Corporation. She previously held key positions as a Senior Consultant with Applied Research Corporation and as Vice President of Talent Management at PDI, Inc.
Susanne's research has appeared in several publications, including the Journal of Business and Psychology and The Leadership Quarterly. She is the co-author of Coaching in Organizations: A Social Psychological Perspective in the Jossey-Bass volume entitled How People Evaluate Others in Organizations.
Susanne holds a Ph.D. in Applied Psychology from Stevens Institute of Technology and is a graduate of the Advanced Leadership Program at the Harvard Business School.