Thomas Burnell, PhD.
President and CEO, Interpace Biosciences
Mr. Burnell has extensive leadership experience in the healthcare, biotechnology, laboratory sciences and manufacturing sectors. From October 15, 2019 until November 30, 2020, he served as President and Chief Executive Officer of Cardiovascular Clinic of Nebraska LLC, a medical treatment facility focused on diagnosis and treatment of cardiac and vascular disorders and remains in the role of Chairman of the Board. From October 2, 2017 until November 29, 2017 he served as Chief Executive Officer and a director of True Nature Holding, Inc., a public company now known as Mitesco, Inc. that focuses on development and acquisition of innovative technologies. From July 16, 2016 until March 31, 2017, Mr. Burnell was the President of Boston Heart Diagnostics, a diagnostics subsidiary of Eurofins Scientific, Inc. ("Eurofins"). From January 2014 to December 2016, Mr. Burnell was an Operating Partner of Ampersand Capital Partners ("Ampersand"), a private equity firm and the manager of private equity funds that are a major stockholder of the Company, where he represented Ampersand's investment in a dietary supplement manufacturer, Elite One Source Nutrisciences, Inc., as its President and Chief Executive Officer. From October 2014 until May 2016, Mr. Burnell served as Executive Chairman of Accuratus Lab Services, Inc., a provider of laboratory testing services, and from September 2012 until July 2014 he was President and Chief Executive Officer of Viracor-IBT Laboratories, Inc., a specialty testing laboratory with an emphasis on the transplant market, during which time it was majority-owned by Ampersand prior to its sale to Eurofins. Mr. Burnell performed the above described services as the Co-Owner, General Partner, and Chief Executive Officer of Milestone Business Management, a consulting firm focused on strategic, financial, and organizational performance of food, pharmaceutical, and life science companies.
In addition, from September 2005 until August 2010, Mr. Burnell served as President and Chief Executive Officer of Nebraska Heart Institute Heart Hospital, a hospital which was acquired during his tenure by Catholic Health Initiatives. From February 2001 until August 2005, he was President and Chief Executive Officer of Eurofins, a U.S. wholly-owned subsidiary of Eurofins Scientific Group, a publicly held company. From September 2000 until June 2002, he was President and Chief Executive Officer of GenomicFX, Inc., a leader in livestock and aquaculture genomics. From June 1989 until July 2000, Mr. Burnell held various senior management positions at ContiGroup Companies, Inc., a global agriculture, food and nutrition company. Mr. Burnell holds a PhD in Nutrition from the University of Kentucky and a BS and MS in animal sciences and nutrition, respectively, from the University of Nebraska-Lincoln.
Alidad Mireskandari, Ph.D. MBA
Chief Development Officer, Interpace Biosciences
Alidad Mireskandari brings over 10 years of experience in molecular diagnostics and genetic testing to Interpace Biosciences. He has experience in product development, regulatory assurance, business development and reimbursement; and has led the development and commercialization of a number of diagnostic products on multiple technology platforms.
Prior to joining Interpace, Mr. Mireskandari was President & CEO of JS Genetics, a start-up company, overseeing the introduction of 3 products to market using technologies licensed from Yale University. Mr. Mireskandari also managed R&D activities and built operational capabilities of commercial laboratory to include CLIA license certification, CAP accreditation and NY state licensure.
From 2000-2009, Mr. Mireskandari was a Hedge Fund Manager in charge of Life Sciences trading portfolios of Nomura Securities, BNP Paribas and Raeburn Advisors. Prior to that Mireskandari was research fellow at NIH's Nation Cancer Institute in Bethesda MD.
Syd Finkelstein
Chief Scientific Officer, Interpace Diagnostics
Dr. Finkelstein is a board certified pathologist specializing in gastrointestinal pathology with extensive experience in molecular diagnostics. He is the Adjunct Professor of Pathology, Drexel University on the faculty of Allegheny General Hospital, Pittsburgh, PA. He is the founder of RedPath Integrated Pathology, which was acquired by Interpace Diagnostics in 2014.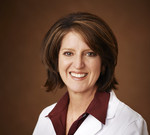 Christina M. Narick, MD
VP Pathology and Director Barretts Program, Interpace Diagnostics
As the VP Pathology and Director Barretts Program for Interpace Diagnostics, Dr. Narick provides interpretation and diagnosis of both cytology and molecular cases in Interpace Diagnostics' state-of-the-art, CLIA-certified, and CAP-accredited laboratory. Dr. Narick is a board-certified anatomic and clinical pathologist and completed her fellowship in cytopathology at Allegheny General Hospital under the direction of Dr. Jan Silverman, a leading authority in cytopathology. Dr. Narick earned her medical and undergraduate degrees from West Virginia University and an MBA from Portland State University. Prior to entering the medical field, Dr. Narick worked in process engineering, quality systems, and operations management in the manufacturing arena.
Tom Freeburg
Chief Financial Officer, Interpace Biosciences
Mr. Freeburg has been with Interpace since 2017 and brings over 20 years of financial and executive experience to his new role. As Chief Accounting Officer, he has led the company's Financial Reporting, Treasury, Financial Planning and Analysis (FP&A), Risk Management & Insurance and Corporate Development functions. Prior to Interpace, Tom served in senior finance roles at several other companies, where his responsibilities included Financial Reporting, Capital Markets, Treasury and FP&A.